Kaatril Varum Geethame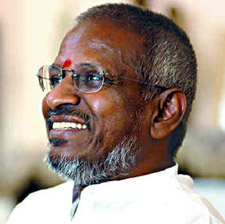 Here comes one of the masterpieces from the melody king Ilaiyaraja – Kaatril Varum Geethame. Meera sang all female parts herself while I sang Hariharan's part. Do let us know your comments.
Song: Kaatril Varum Geethame
Music: Ilaiyaraja
Originally sung by: Bhavatharini, Shreya Ghoshal, Hariharan, Ilaiyaraja
Do Dil Mil Rahe Hain from Pardes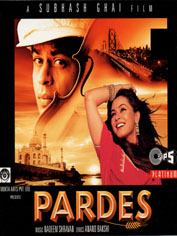 I hold this song dearly for one reason. When we bought a CD player at home, Pardes was the first music CD that we (I and my brother) played. We played the CD all day and night long. The experience of listening to music from a CD player was totally new and exciting. Even at night, I would play the music in a low volume and spent almost the entire night without sleeping. I still remember that time clearly.
Nadeem-Sharavan was a hit music duo of Hindi film industry. Their songs are beautiful and melodious. This song from Pardes is no different. The karaoke track had lots of problems. It slowed up after sometime and then fastened up in between. On and off.
Do Dil Mil Rahe Hain from Pardes
Movie: Pardes
Music: Nadeem-Shravan
Originally sung by: Kumar Sanu
Kannathil Muthamittaal song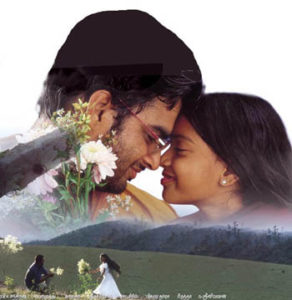 Kannatthil Muthamittaal is one of my favorite movies from Mani Ratnam. Needless to say that the music by A R Rahman for this movie is awesome. My favorite song from the movie is Vellai Pookkal sung by ARR himself, but the title song is also beautiful. This song gave Chinmayee a huge break and made her name famous in the south Indian music industry. The male version was sung by P Jayachandran, one of the finest singers of our time.
Movie: Kannathil Muthamittal
Song: Kannathil Muthamittal
Music: A R Rahman
Original singers: Chinmayee, P Jayachandran
Jashn-e-Bahara from Jodha Akbar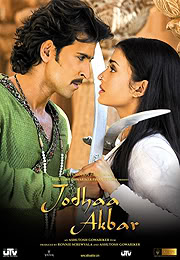 The song Jashn-e-Bahara from the movie Jodha Akbar has stayed in mind ever since I first heard it. Such a beautiful composition by A R Rahman and such a lovely rendition by Javed Ali. Here is my version and do let me know your comments.
Movie: Jodha Akbar
Music: A R Rahman
Original singer: Javed Ali
A prayer song
This song in Malayalam was first written by a Malayalam teacher and then composed by a music teacher in the same school. Interestingly, both teachers share the same name – Aravindakshan. I used to sing this song at school every morning during the school assembly. This is my all-time favorite prayer song and reminds me of my school days.
Song: Saarada neela rajani than
Written by: Aravindakshan master
Composed by: Aravindakshan master
Imagine song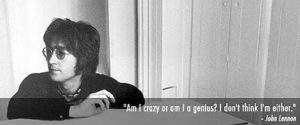 Ever since it's release in 1971, the song Imagine, which was written, composed and performed by the legendary John Lennon, has inspired people world over. Imagine talks about a world where there are no borders, no countries, no religions and where we humans live as one. No wonder why Lennon wrote that "you may say I'm a dreamer, but I'm not the only one". This is the song of everyone who dreams of unity of humanity beyond the differences and a world of peace.
Imagine is in the third place of Rolling Stone's list of 500 greatest songs of all time. It is also one of the top 100 most performed songs of 20th century.
Song: Imagine
Written, composed and performed by: John Lennon
Elangaathu Veesudhey song
the Tamil song for BlogSwara V4, but then I had this terrible throat pain and could not complete the song. Anyway, here we are, with a cover version of Elangaathu Veeudhey from the Tamil movie Pithaamagan (thanks to Sindhu for suggesting this beauuuutiful song!). Hope you all enjoy this.
Movie: Pithamagan
Music Director: Ilayaraja
Original Singer(s): Shreya Ghoshal, Sriram Parthasarathy
Nanmayaakunna Kaanthi
I heard this beautiful prayer song after Raj (peringodan) asked me to sing this song. It is from the movie Calcutta News and sung by Chitra. The lyricist needs two thumps up for this song for penning such beautiful and meaningful lines.
Movie: Calcutta News
Music: Deb Jyothi Mishra
Lyrics: Vayalar Sarath Chandra Varma
Originally sung by: K S Chitra
Kannada song – Ninnindale from Milana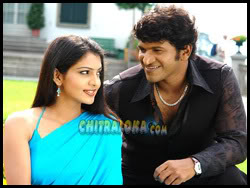 I heard the Kannada song Ninnindale from the movie Milana when Sunil sent it to me sometimes back. I heard from him that the song was composed by Mano Murthy, the same music director of the popular hit Mungaru Male (Checkout my version of Anisuthide from Mungaru Male and the title song Mungaaru Maleye sung by Sunil). This song is so beautifully rendered by Sonu Nigam. Later a listener of my audioblog, Jyothi, requested me to sing this song.
I was searching for the karaoke of this song for sometime and finally got it from Sunil. Today I recorded the song just a few hours ago after I came back from work. Hear it and do let me know your comments and feedbacks as usual.
Song: Ninnindale
Movie: Milana
Music: Mano Murthy
Original Singer: Sonu Nigam
Shyama Meghame – Salil Chowdhury composition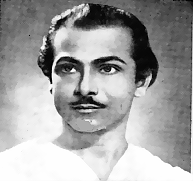 Presenting you Shyaama Meghame, one of the most beautiful compositions by the maestro Salil Chowdhury and sung by Yesudas. This was a long pending song request from Deeps and I had severe throat pain at that time and I couldn't record it.
Song: Shyama Meghame
Movie: Samayamayilla Polum (1978)
Singer: K J Yesudas
Music: Salil Chowdhury
Lyrics: O N V Kurup
Year: 1978
Idi Naadani – Telugu song
I heard her version of Chalo Tumko Lekar Chale (originally sung by my favorite Shreya Ghoshal) in her website. Sometimes back she has sent me this beautiful song from the Telugu movie Swaraabhishekam and I loved every bit of it. I couldn't record it earlier as I was having throat infection back then. So this has been on the shelf for a long time. And recently I got a chance to record it. I should thank Vidyu for sending me this song, lyrics and for recording this song even through the tough times.
Song: Idi Naadani
Movie: Swaraabhishekam
Music: Vidyasagar
Original Singers: S P Balasubramanyam, K S Chitra